Fans are demanding the SRU and CEO Mark Dodson reverse their decision to replace head coach Vern Cotter, following the side's recent upturn in form.
A petition on Change.org currently has over 2300 signatures and states:
"This petition exists to persuade BVC (Big Vern Cotter) and the SRU (Scottish Rugby Union) to change their plans; keep Vern, bring in Toonie (Gregor Townsend) from the Glasgow Warriors – as planned – and begin a dual coaching partnership through to World Cup 2019."
Supporters are disappointed because the highly respected Kiwi coach is due to be replaced following the RBS Six Nations by Glasgow Warrior's Head Coach Gregor Townsend.
This is despite Cotter leading Scotland to within a whisker of a Rugby World Cup Semi Final and helping them achieve their highest ever World Rugby Ranking during his 3 years in charge. The decision has been cast even further into doubt following the recent victories over higher placed Argentina, Ireland and Wales – as well as Cotter himself revealing that he wanted to stay on in the role.
[blockquote author="Vern Cotter" pull="normal"]"As a competitor, you're always disappointed if you're doing something and you want to go somewhere and you've got objectives in mind, naturally, but that's the deal and that's done."[/blockquote]
Many high profile pundits and ex players have also questioned the decision to axe Cotter, including Scotland's legendary coach and the last man to steer them to a Championship title, Jim Telfer who recently told the Scottish Mail:
"It's a shame because he's not at the end of the road. He's got a lot more to offer this team and the players respect him because he does what he says.
He should really be staying until the World Cup

Jim Telfer
"He's a Kiwi but the first thing he did was work out what makes Scotland tick. He's got Scotland to the stage where they're not a laughing stock. They have respect from the opposition and he's given the country hope."
Former Scotland captain Andy Nicol went even further prior to the tournament.
"They had the chance to extend Vern's deal but they didn't. It is a strange situation as usually a coach leaves when he has not done a good job. It is entirely opposite in this case."
It is wrong on a number of levels.

Andy Nicol
He also brought up the issue of Gregor Townsend's experience as replacement:
"I felt Gregor needed more development as well. He will do a good job, but the SRU were in control of the whole situation."
"Appointing Gregor Townsend as the Scotland coach should be a huge positive. It should have been one of our greatest days. One of our own players coming through after the great success he has had at Glasgow. He could end up coming in under a cloud if Vern has a good Six Nations."
Barring a disastrous pair of results against England and Italy, it seems more than likely that this will go down as Scotland's best tournament of the new Millenium.
It is not clear whether it would even be possible for Cotter to remain, especially considering he has already signed a contract with French side Montpellier, but rugby deals are notoriously flakey so it may theoretically be possible if the SRU were willing to stump up the cash.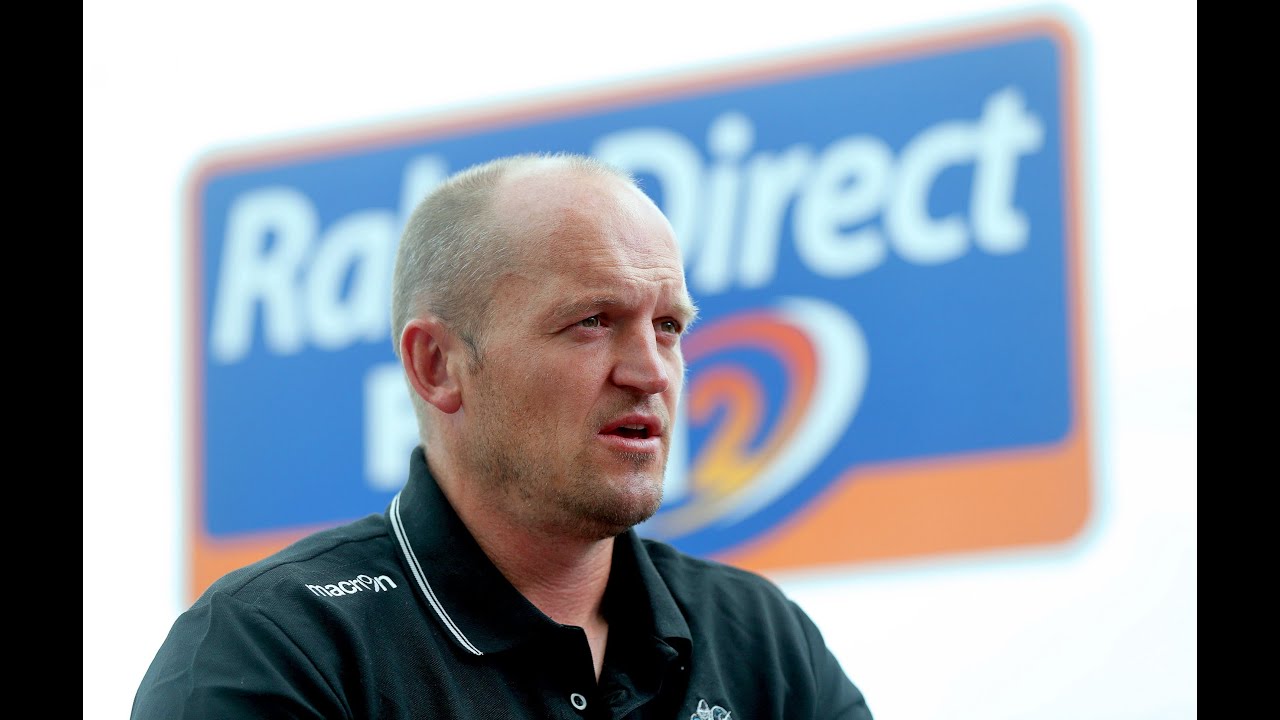 There's also the thorny issue of Gregor Townsend, who has already been replaced at Glasgow by another Kiwi in the shape of Dave Rennie. However, as the petition suggests, it may be possible to double down on coaches.
"Dave Rennie to the West [Glasgow], Richard Cockerill to the East [Edinburgh] and a Cotter/Townsend axis in the middle [Murrayfield], coaching Scotland together would be the ideal. Scottish Rugby's never looked more promising! Pay off Montpellier (where Vern's going next) and… KEEP VERN."
The biggest issue would be a loss of face from the national body, whose announcement back in the Summer took everyone by surprise.
They're not known for their flexibility, or indeed engagement when it comes to fan petitions (there have been several over the past decade), so it seems highly unlikely that they will be willing to admit that they may have made an error and seek to remedy it.
All of that still hasn't stopped thousands from signing the petition and, if Scotland beat England this weekend, then the trickle may turn into a flood.
We contacted Scottish Rugby about this story but they declined to comment.
You can view the petition here
What do you think of the decision to replace Cotter? Will you be signing the petition? Let us know in the comments below.